To the Editor: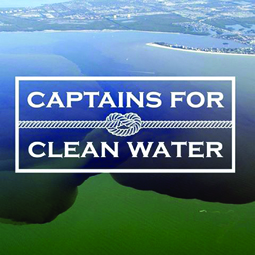 Our Thanksgiving arrival brought a change I had feared since my first visit to the Everglades some 30+ years ago: The high-nutrient waters being released at Lake Okeechobee from the agricultural lands had brought a visible green slime to our bayou.
An organization known as Captains for Clean Water has a clear solution, and suggests that we need only to express our desire to the elected officials of the state to focus on this problem. The solution is known and the funds are provided by Amendment 1 to purchase land in the Everglades Agricultural Area to store, treat and convey water south to the Everglades and Florida Bay.
I hope that anyone reading this checks the website (https://captainsforcleanwater.org) to see for yourself. The website is informative and important to all of us. I have been visiting the island annually for over 30 years, and my husband over 60. We have seen many changes, and we appreciate the consistent preservation and improvement work by the GICIA.
Thank you for reading this.
Deborah Moore Boca Grande