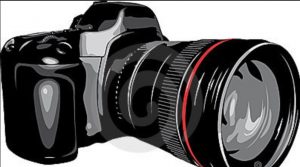 To the Editor:
The Boca Grande Camera Club Meetings bring together a diverse group of individuals who are interested in the photographic arts. Our members span the spectrum from beginner to active and retired professional photographers. We schedule 11 regular meetings in the fall and winter seasons and seek to add one or two special focus meetings after the winter holidays to advance specific skill sets. In March the Club presents a show of member's work at the Boca Grande Art Center.
In our changing world, almost everyone has a camera in the palm of their hand. The BGCC focuses on the idea that the best camera is the one you have with you whether it be top of the line, or a smartphone. Composition, creative ideas, workshops and field trips are on the schedule along with yearly half day member workshops for processing your photos.  Mentoring and Community Involvement play an important part in the BGCC.
For more information email Annie Vorel at annievorel@gmail.com and ask to be placed on our email list. We expect to begin to contact all those expressing interest in September 2019. Updates and information are also available on our public Facebook Page at Boca Grande Camera Club.
Camera Club Dates 2019-2020
November 5 & 19, December 3, January 7 & 21, February 4 & 18, March 3 & 17, April 4 & 21
"Photography as Art Show" – March 6-8, 2020
Other exciting field trips and workshops, TBA
Kathy Hawken
Boca Grande Camera Club, Boca Grande