■ STAFF REPORT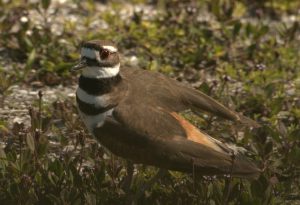 The Boca Grande Camera Club is inviting you to take out your iPhones and cameras and take some photos over the summer.
Entering its 10th year, the BGCC is looking forward to inviting even more new members to an exciting 2017-2018 season.
All are welcome, and no experience in photography is necessary.
Member mentors are always available to help with anything from getting your photos onto your computer to setting up your new camera or capturing your local Osprey nest, family friends, pets and more.
Members of the BGCC always have the opportunity to work with other community organizations. This year, members led by Larry McNiff, Bob Elliott and Patti Christakos worked with the Island School to teach students the fundamentals of photography and held a Photography Contest. Student winners were on display at the Island School's Art Show. An Island School Photography Club was formed, and our members look forward to working with the students again next year.
The Range Light Restoration was big news in 2017 and members Skip Perry and Larry McNiff worked tirelessly with BIPS to document the entire process from beginning to end.
Member volunteers spent many hours photographing events as requested by Boca Grande organizations, including those presented by the Friends of Boca Grande and The Johann Fust Library Foundation.
World-renowned photographer and member of the BGCC, Dan Cox, joined our field trip to an Orchid Garden and followed up with a tutorial on flower photography.
Bird Photographer Extraordinaire Pat Wright led a field trip to the Venice Rookery where we experienced nesting birds of all types and received personalized instruction on bird photography .
Meetings for the 2017-2018 Season will run from November until May and will include informative speakers, field trips, meet-ups, and formal and informal workshops.
Meetings are at 10 a.m. in the Houghton Room at The Boca Grande Community Center and are as follows:
Tuesday, Nov. 7 subject TBA
Tuesday, Nov. 28 (Patti Christakos, speaker)
Tuesday, Dec. 12 (field trip led by Skip Perry)
Tuesday, Jan. 9 and 23
Tuesday, Feb. 6 (speaker Del-Bourree Bach)
Tuesday, Feb. 20
Tuesday, March 6 and 20
Tuesday, April 3 and 17
Photography As Art Show: Friday – Sunday May 2-4
For more information, or to join the BGCC mailing list, contact redeye37@aol.com or check us out on FaceBook at: Boca Grande Camera Club
​