■ STAFF REPORT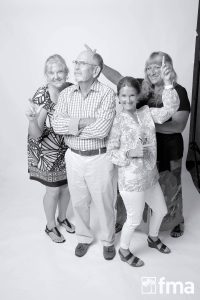 OIn the evening of August 11 Boca Beacon and Gasparilla Island Magazine staffers were more than happy to find out we had won a total of 12 awards from the Florida Press Association Better Weekly Newspaper Awards, and the Florida Magazine Association Awards.
The Boca Beacon received two first place awards, one issued to Leighton Ingram for his fishing column titled "An Old Skiff and a New Tide" and one to Editor Marcy Shortuse for her Arts, Entertainment and Review Reporting on Taste of Boca.
The Beacon staff also took two second place awards, one for Shortuse for her sports column titled, "There are a Lot of Legends in Boca Grande Pass" and one for Shortuse and Art Director Daniel Godwin for Tarpon Times.
In all the Beacon got six third place awards, including one for Writer Susan Erwin for Best Headline called "100 Trillion Friends You Didn't Know You Had," one for Erwin in the Outdoor & Recreation field for her story on Silver Creek Preserve, another third for Erwin in the Arts, Entertainment and Review Reporting category for her story on Ingrid Bergman's daughter, a third place for Shortuse in the General News Story category for her story titled, "Saying Good-Bye to the Old Boca Grande Swing," a third place for Beacon cartoonist Dave Horton for "Hortoons," and another third place for Shortuse in the Editorial Award category for her piece titled, "The Parking-Challenged Ghosts of Boca Grande."
Gasparilla Island Magazine took home two third place awards – one for Best Design for a Department for a history piece on Whidden's Marina, and one award for Best Design of Advertisement for an Outside Client.
The festivities took place at the Ritz-Carlton in Naples, and the two-day event combined the awards lunch and dinner with seminars of all different sorts regarding printed and digital media.
"This was a great year for our products to be recognized," said Publisher Dusty Hopkins. "For having a small circulation we really make an impression at these conferences, and everybody seems to know our name. I'm very proud of our staff for bringing home so many awards."