STAFF REPORT – The 2nd annual Boca Grande Film Festival will begin on Thursday, Feb. 20 with a great line-up of 11 movies to be enjoyed. Here is your breakdown of each movie, and the schedules for the week.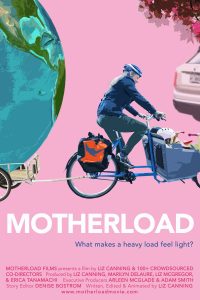 Motherload
USA / 2019 / 87 min / English
Thursday, Feb. 20, 9 a.m.
(see description at right)
Director Liz Canning, Producers Erica Tanamachi, Marilyn Delaure
Following the film, stay for an armchair chat featuring Director Liz Canning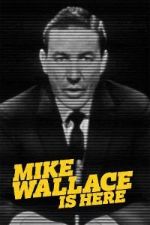 Mike Wallace Is Here
USA / 2019 / 90 min / English
Friday, Feb. 21, 9 a.m.
As the host of CBS' groundbreaking "60 Minutes" for its first four decades, Mike Wallace set new standards in interview journalism. His legendary interrogation tactics were used on the most important figures of the 20th century, and his showmanship changed the way TV news operated.
Using a treasure trove of both classic and unseen footage, "Mike Wallace Is Here" explores what made Wallace tick, what motivated him, and how he was able to change the very art of broadcast journalism.
Director Avi Belkin
Producers Rafael Marmor, John Battsek, Peggy Drexler, Avi Belkin, Cristopher Leggett
Featuring an exclusive interview about journalism with Kim & Brit Hume following the film.
Pre-Festival Kickoff: Outdoor film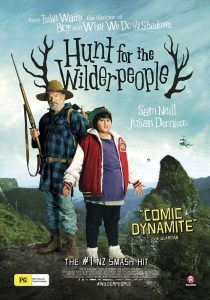 Hunt for The Wilderpeople
Tuesday, Feb. 18, 6 p.m.
Raised on hip-hop and foster care, defiant city kid Ricky gets a fresh new start in the New Zealand countryside. He quickly finds himself at home with his new foster family: the loving Aunt Bella, the cantankerous Uncle Hec and their dog Tupac. When a tragedy strikes that threatens to ship Ricky to another home, both he and Hec go on the run in the bush. As a national manhunt ensues, the newly branded outlaws must face their options: go out in a blaze of glory or overcome their differences and survive as a family.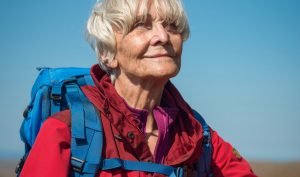 Edie
UK / 2017 / 1hr 42m / English
Wednesday, Feb. 19, noon
Following the death of her controlling husband, Edie suddenly has freedom. Her daughter tries to put her in a care home, but this octogenarian and her bucket list have other ideas; she packs a bag and heads north to the Scottish highlands to climb a mountain. With the help and friendship of a young guide (who's a bit queasy about the whole plan), Edie sets off on her inspirational adventure.
Director Simon Hunter
Producer Mark Stothert
Screenwriter Elizabeth O'Halloran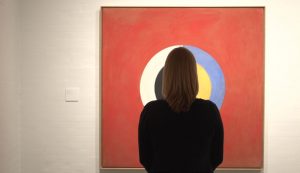 Beyond the Visible – Hilma af Klint
Germany / 2019 / 1hr 33m / English/German/Swedish w/ English subtitles
Wednesday, Feb. 19, 3 p.m.
Hilma af Klint's groundbreaking abstract paintings are the first of their kind, but they were not recognized as a legitimate entry into the art canon for decades. The first film about her life and art asks the question of how such a groundbreaking artist could be ignored. What follows is an art scandal, years of miswritten history and a story of the erasure of female artists.
This doc sets the story straight on af Klint's vital role in art history.
Director Halina Dyrschka
Producers Eva Illmer, Halina Dyrschka
Screenwriter Halina Dyrschka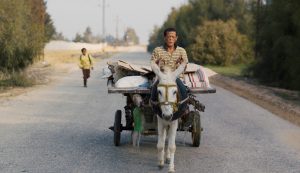 Yomeddine
Egypt / 2018 / 97 min / Arabic with English subtitles
Wednesday, Feb. 19, 7 p.m.
Sometimes rousing crowd-pleasers come from unlikely places, and this one starts in a leper colony in the Egyptian desert. That's where Beshay—a cured man who still bears the scars of leprosy—has just lost his wife, and he decides it's time to leave. In this feel-good road movie, Beshay sets out across Egypt by donkey, seeking to find his family and his home. And just wait until you meet his young travel companion, an orphan boy named Obama.
Director A.B. Shawky
Producer Dina Emam
Screenwriter A.B. Shawky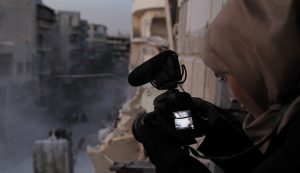 For Sama
UK / 2019 / 1hr 34m / Arabic with English subtitles
Thursday, Feb. 20, noon
Winner of Cannes' Golden Eye (given to the festival's best documentary), "For Sama" captures life in war-torn Syria through the eyes of the female experience. Shot by the film's protagonist, Waad al-Kateab, this video diary tracks five years of life in Aleppo, and it serves as a love letter from a mother to her young daughter. "For Sama" is a powerful answer to the question of why people don't simply leave homelands where they have already sacrificed so much.
Directors Waad al-Kateab, Edward Watts
Producer Waad al-Kateab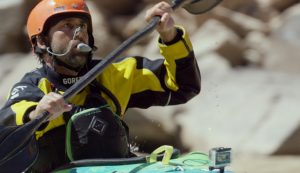 The Weight of Water
Canada / 2018 / 79 min / English
Thursday, Feb. 20, 3 p.m.
The whitewater rapids of the Colorado River that wind through the Grand Canyon are among the most iconic and dangerous in the world, but that danger is compounded for Erik Weihenmayer, a blind man determined to kayak them. If you loved both the stunning vistas and the death-defying thrill of recent Oscar-winner "Free Solo," don't miss this inspiring documentary that proves disability can never disable the human spirit.
Director Michael Brown
Producer Michael Brown
Screenwriter Michael Brown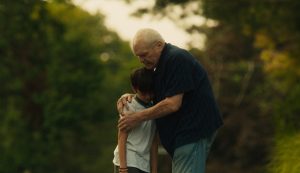 Driveways
USA / 2019 / 1hr 23m / English
Thursday, Feb. 20, 7 p.m.
Cody is a shy and sensitive 8-year-old Asian American, dragged across the country by his single mother after the death of her estranged sister. As his mother grapples with her recent loss, a Gran Torino turn of events occurs when Cody develops an unexpected friendship with the next-door neighbor, an aging Korean War vet (Brian Dennehy). Family, home and finding your place in the world all intersect in this heartwarming indie drama.
Director Andrew Ahn
Producers Joe Pirro, James Schamus, Nicolaas Bertelsen, Celine Rattray, Trudie Styler
Screenwriters Hannah Bos, Paul Thureen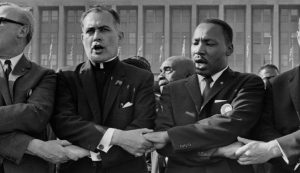 Hesburgh
UK / 2019 / 1hr 46m / Arabic with English subtitles
Friday, Feb. 21, noon
For over 50 years, University of Notre Dame President Rev. Theodore Hesburgh was at the forefront of fighting for equal rights and peace. This inspiring doc follows Hesburgh's journey alongside some of the biggest moments of the 20th century, from the civil rights movement to his experience advising presidents and mediating fierce differences. Through it all he held fast to his guiding Catholic faith, emerging as one of the most influential leaders of our time.
Director Patrick Creadon 
Producers Christine O'Malley, Jerry Barca
Screenwriters William Neal, Nick Andert, Jerry Barca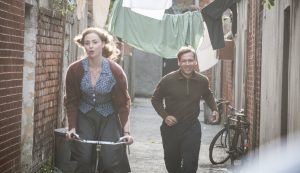 The Keeper (Trautmann)
UK / 2018 / 1hr 53m / English/German with English subtitles
Friday, Feb. 21, 3 p.m.
At the center of the Venn diagram encompassing rousing sports biopic, sweeping love story and postwar historical saga is Bert Trautmann, a German who survived fighting with the Luftwaffe in World War II to become star goalkeeper for Manchester City. In leading his team to a 1956 FA Cup Final, Trautmann overcame both rabid anti-German sentiment and, somehow, a broken neck in the title game. The epic filmmaking of "The Keeper" is befitting a man who helped the reconciliation of two nations.
Director Marcus H. Rosenmüller 
Producers Robert Marciniak, Chris Curling
Screenwriters Marcus H. Rosenmüller, Nicholas J. Schofield