■ STAFF REPORT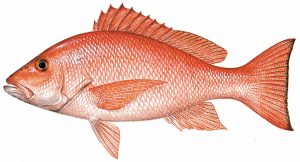 The 78-day 2017 recreational red snapper season in Gulf of Mexico state waters opens Saturdays and Sundays in May starting May 6.
On May 27, the season will open daily through July 9. The season will also reopen for Fridays, Saturdays and Sundays in September and October, and on Labor Day.
This season will maintain fishing opportunities for recreational anglers in state waters and provide spring, summer and fall fishing options. The Gulf federal season was recently announced by NOAA Fisheries and will be June 1-3 for private recreational anglers and June 1 through July 19 for federally permitted charter boats and head boats.
If you plan to fish for red snapper in Gulf state or federal waters from a private recreational vessel, you must sign up as a Gulf Reef Fish Angler (annual renewal is required). To learn more, visit MyFWC.com/Fishing and click on "Saltwater Fishing," "Recreational Regulations" and "Gulf Reef Fish Survey" under "Reef Fish."
Sign up today at GoOutdoorsFlorida.com. Learn more about red snapper at MyFWC.com/Fishing by clicking on "Saltwater Fishing," "Recreational Regulations" and "Snappers."