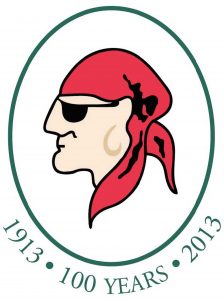 To the Editor:
This is your VIP invitation to the Boca Grande Scramble Golf Tournament, scheduled for Monday, Oct. 10, 2016 at The Gasparilla Golf Club in Boca Grande.
As in past years, this is the major fundraiser for the Boca Grande Chamber Scholarship Fund and The Boca Grande Chamber of Commerce. Your involvement in this event is vital to area students who may not get the chance to further their education without scholarship opportunities. To say that this is very important to many of our students is an understatement: These scholarships are vital in maintaining financial viability for our students in order to continue with their education.
Golfers will also have the opportunity to play the course at The Gasparilla Inn & Club, one of the most coveted golfing experiences in the country. The tournament will be followed with an awards party featuring culinary delights from The Inn's talented chefs and many great prizes.
Every year the scholarship committee meets and determines which students who have applied meet the necessary qualifications, and scholarships in the amount of $500 to $1,000 are granted.
We are not only looking for teams, but for sponsors as well. While we surely hope to see you on the links, there are many ways you and your business can help us to make this year's golf tournament a memorable one. So gather your team, decide which sponsorship level you'd like to contribute at, and give Brian Corcoran a call if you have questions. He can be reached at (941) 964-8180, or at brian@mybrcgroup.com.
Thank you so much for all that you do for our scholarship fund and for our local children.
Candy Brooks
President
Boca Grande Area Chamber of Commerce