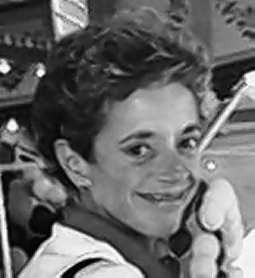 Anne "Candy "Collins passed away on August 9, 2016 at the age of 80.
She was the beloved wife for 31 years of the late A. Laney Lee; the loving mother of Alec Lee (Susan) of San Francisco, Calif.; Annie Lazarus (David) of St. Louis, Mo. and Boyd Lee (Aimee) of Minneapolis, Minn.; dear grandmother of Jenni, Emilie, Kelly, Daniel and Andrea; sister-in-law of Georgia Bakewell of Santa Barbara, Calif.; dear cousin of Rebecca Day (Liz) of New York, N.Y.; longtime love and companion of Lewis Red Mills.
Candy was a lifelong St. Louisian who grew up in Ferguson and attended Mary Institute. She took the bus across town to Mary I. where she made lifelong friends. Candy and Laney had a long, loving marriage, and their home on Dromara Road was the place for many festive gatherings and jazz parties. They also enjoyed walking the beach on Captiva Island with cherished friends and family.
Candy was known for her Sanibel sandwiches. Captiva was the setting of "Island Eyes," which Laney dedicated to Candy.
Candy joined the Boca Grande Club in 2002, where over the years she owned condos in both Phase III and currently in Phase I.
Candy loved her children, their spouses, and her grandchildren and celebrated many milestones with them. In 2011, Candy's life began again when she met Red while walking her beloved dog, Sophie. Together they had many travel adventures and loved life in their Gatesworth home. They made many new friends. Candy could always be counted on to go above and beyond for friends.
Last February, Candy celebrated her 80th birthday surrounded by friends and family. It was a joyful, musical occasion. The family wishes to thank Deborah Franklin, the Gatesworth community and BJC hospice for their love and support.
Contributions in her name may be made to the American Cancer Society – See more at:
legacy.com/obituaries/stltoday/obituary.aspx?page=lifestory&pid=181052932#sthash.tNyi8mHF.dpuf