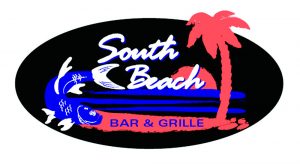 To the Editor:
On August 9, 2018 we visited the State Park adjacent to the South Beach Bar & Grille Restaurant to see the condition of the water and beach for a future visit on Sunday with family. It wasn't until almost home to Venice that I discovered I had left my wallet at the pay-station in the park while obtaining an envelope for parking.
We called the restaurant, and Samantha, the receptionist, generously offered to check the location for the wallet while we were returning. When we arrived back at the restaurant, Samantha told us she had found the wallet and held it in their safe for our return.
How pleasantly surprised we were, as it would have taken great effort to have canceled and reissued credit cards, debit card, driver's license, Medicare and other insurance cards, VA Healthcare Enrollee ID, checks and various service organizations' membership cards. We offered Samantha a gratuity, but she refused.
She is a kind woman, and the South Beach Restaurant should be proud to have her as a representative. Our family returned on Sunday to have a nice lunch, but Samantha was not working.
We would appreciate it if your paper would give Samantha the recognition she deserves.
Sincerely,
Harry and Joy Brandt
Venice