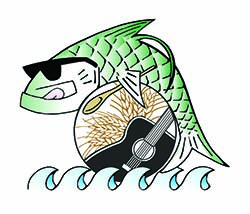 To the Editor:
The committee for The Taste of Boca Grande wish to thank in advance Terry Bisset and The Boca Bay Pass Club for once again hosting the Harry Chapin Food Bank charity.
This function is in its 14th year and to make it even more special we have decided to honor some very special people.
We are inviting as our guests the hardworking staff of our local fire department, and our deputies from Lee County. So while you are enjoying the food and drink please take time to approach one or more of our guests and thank them for their unfailing service.
Also in advance we would like to thank our sponsors for their continued support. Without them we would never have made it this far.
In addition, please thank the restaurants and their chefs for contributing the finest of their food and include thanks to the distributors for their beer, wine and other spirits as well.
Just so you know how your dollars are working the food bank is able to purchase $6 worth of food for every $1 you contribute. To date the Taste has provided enough money to obtain approximately $1.5 million worth of food.
As many of you know there is a great need for food in our surrounding neighborhoods. Yes, we in this wonderful country have many who go to bed hungry. So, we thank you for your support.
We have tickets left that are available at The Beacon, the Pass Club, The Boca Grande Club and from any of the committee members. We look forward to seeing you there!
Helen Kaiser
Taste of Boca Grande committee
Boca Grande