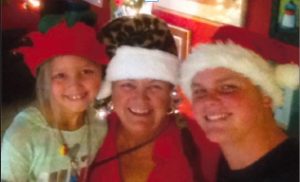 To the Editor:
Mark your calendars for the 31st annual Studio Party/Art Lovers' Appreciation Day/Once-a-Year Art Sale on Saturday, Dec. 15 from 2 to 10 p.m. at The Carroll Swayze Studio, 2373 Donovan Road in Englewood (look for the lighted bicycle tree).
If you are looking for a unique gift for that special person, my "Once- a-Year Art Sale" is definitely for you. Look for some dramatic discounts and wonderful crazy art, not to mention the 6th annual Soup Cookoff. Bring a crockpot of your best soup and join the competition, but all soups need to be in the kitchen by 6:30 p.m. that day. Tasting and judging begins at 7 p.m. Along with my art you will find Rich Fizer's blown glass manatees and ornaments, recycled glass sun catchers and more ornaments, a glass tree of lights and music.
Everyone is invited, so bring your family and friends and enjoy the day.
Carroll Swayze
Englewood