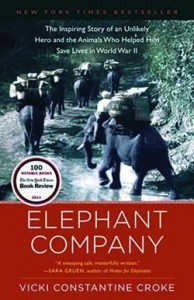 To the Editor:
On behalf of the Johann Fust Library Foundation and the Friends of Boca Grande Community Center, we would like to thank all of the people who volunteered their time and support to make last Sunday's OBGBBC (One Big Grande Boca Book Club) program so successful.
Thanks to all the volunteers who have worked for over a year putting the program together (Joan Ardrey, Jon Bednerik, Rosemary Bowler, Pat Chapman, Sharon Cross, Barbara Edgerton, Debbie Frank, Suzanne Fuller, Candy Hooper, Marta Howell, Alex Kaufmann, Roger Lewis, Erica Martin, Pam McMillin, Deb Nash, and Kat Yahnke), to the students at The Island School for drawing their "elphies" and to Dusty Hopkins for photographing them, to The Boca Beacon for its coverage, to Larry McNiff of the Boca Grande Camera Club, and to Sharon Ponte and members of the Grande Glee Club for their wonderful performance of songs from the Burma campaign. We are especially grateful to our generous sponsors and supporters, in particular The Gasparilla Inn & Club.
Vicki Croke and Tony Vecchio enthralled the audience with their discussion of Elephant Company and the future for elephants, both in the wild and in captivity. They gave us a great deal to think about, in particular the number 96, which is the number of elephants killed every day for ivory.
The OBGBBC will be meeting soon to propose a set of books for you to vote for next year. We look forward to seeing you in 2017.
Candy Hooper, President,
Johann Fust Library Foundation
Roger Lewis, Chair,
Friends of Boca Grande
Community Center