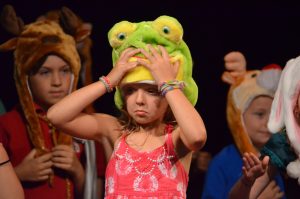 To the Editor:
Bravo to the 23 children from The Island School who starred in RPP's Kids' Drama Club performance of "Here We Go, Again" on May 11.
Bravo to the volunteers from Royal Palm Players, including Alice Court, Sally Johnson, Andrea Nielsen, Priscilla Masselink, Linda Rollyson and Ross Witschonke, who work with the kids every Wednesday afternoon from January through May.
Bravo to Jean Thompson and Sue Heldrich from the school for the assistance they provide each session.
Bravo to Kathy Kelleher for the beautiful poster she designed. Bravo to Joe Weir and his staff – without them the show would never have happened.
Bravo to the Boca Grande Woman's Club for the yearly grant that makes KDC possible.
And finally, bravo to the families and friends who show their support by cheering on the children and then celebrating afterwards at Pizza with the Stars.
Together, we created another fun experience for everyone, especially our 23 young thespians.
Erica Ress Martin
KDC Chairperson